Purdue
Environmental & Ecological Engineering
Discovery




Logo Design




Messaging




Collateral




Video Production



We enjoy working with clients we believe in. Environmental sustainability? We're in!
Purdue EEE is a growing engineering program that is meeting an increased demand for engineers capable of addressing sustainability issues across industries. However, with more universities introducing similar programs, Purdue EEE started to feel the pressure.
We were asked to refresh the Purdue EEE brand in order to bring greater awareness to the program, to unify its students, staff and alum and increase its ranking among similar programs — thus increasing enrollment.
INSPIRED BY THE OUTDOORS
---
We broke away from the design style of their peer engineering colleges to create something that aligned with other outdoor brands like NorthFace and Patagonia. We avoided the typical Purdue colors of black and gold, and utilized their seldom-used secondary colors. Everyone fell in love with the results.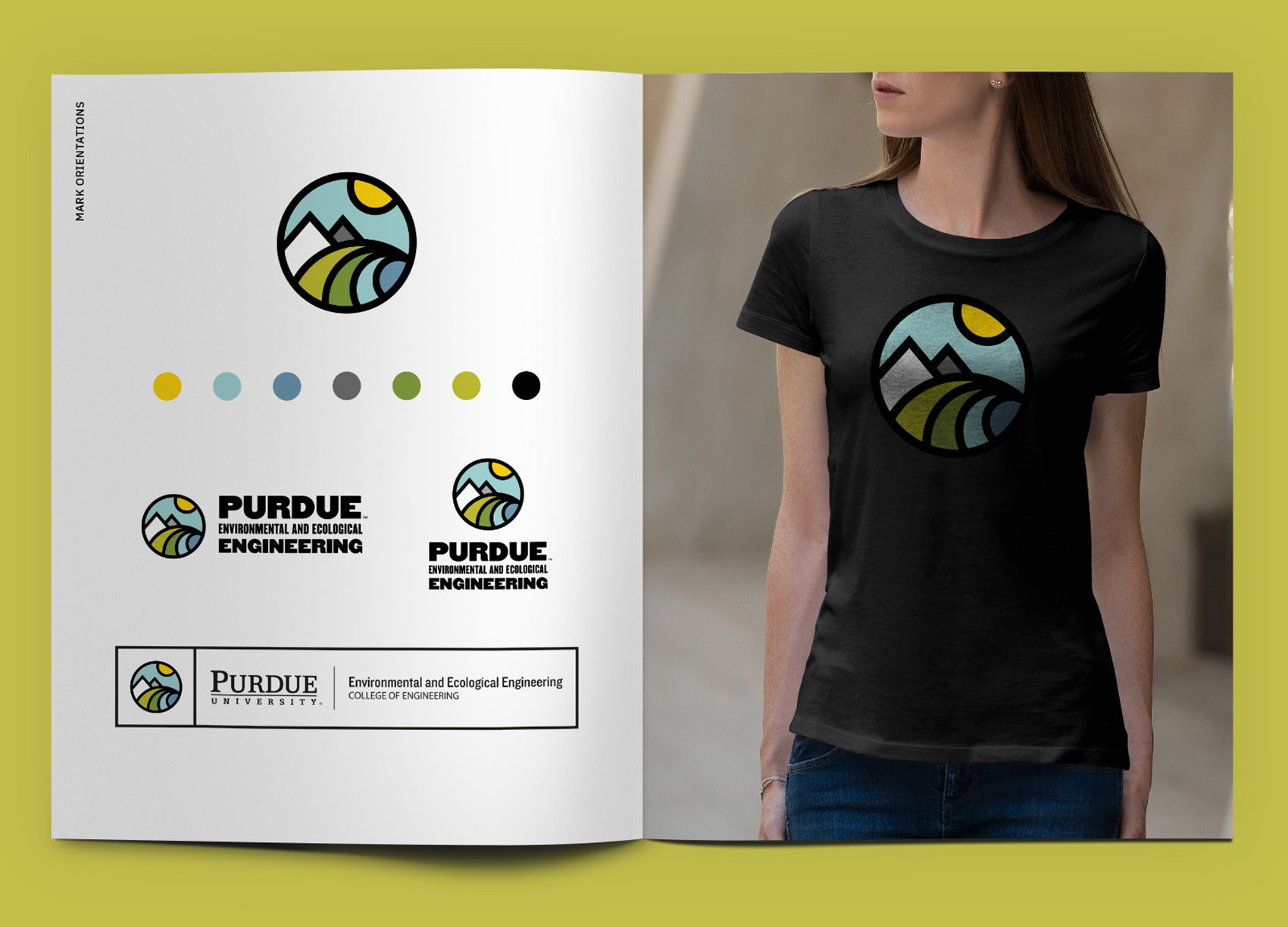 SHIFTING THE CONVERSATION
---
We found that the program wasn't fully leveraging the passion, conscientiousness and urgency of the issue, and this was precisely what their audience was waiting to hear.
By shifting their language from ego-centric to environmentally-centric, Purdue EEE started a more interesting conversation.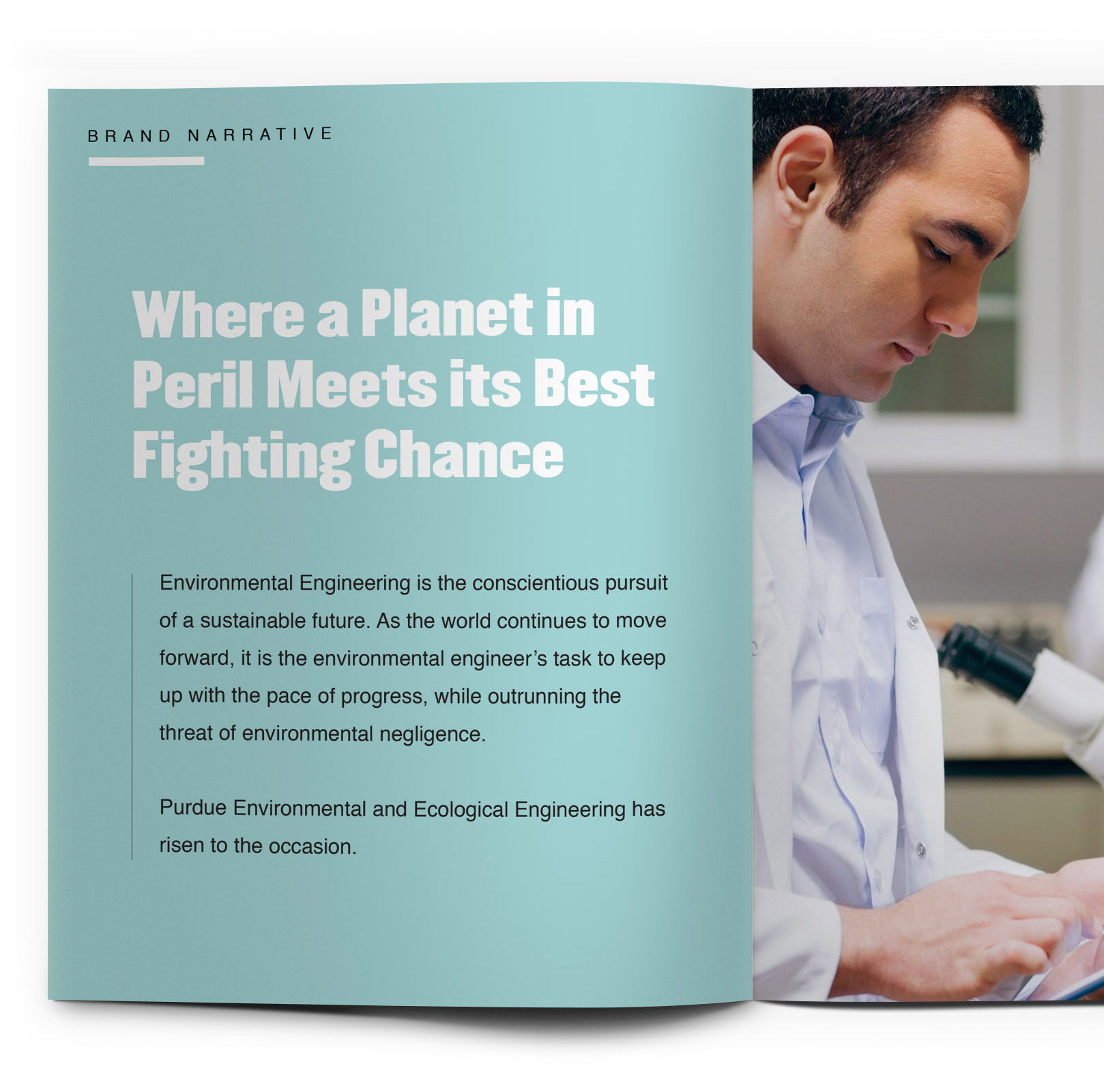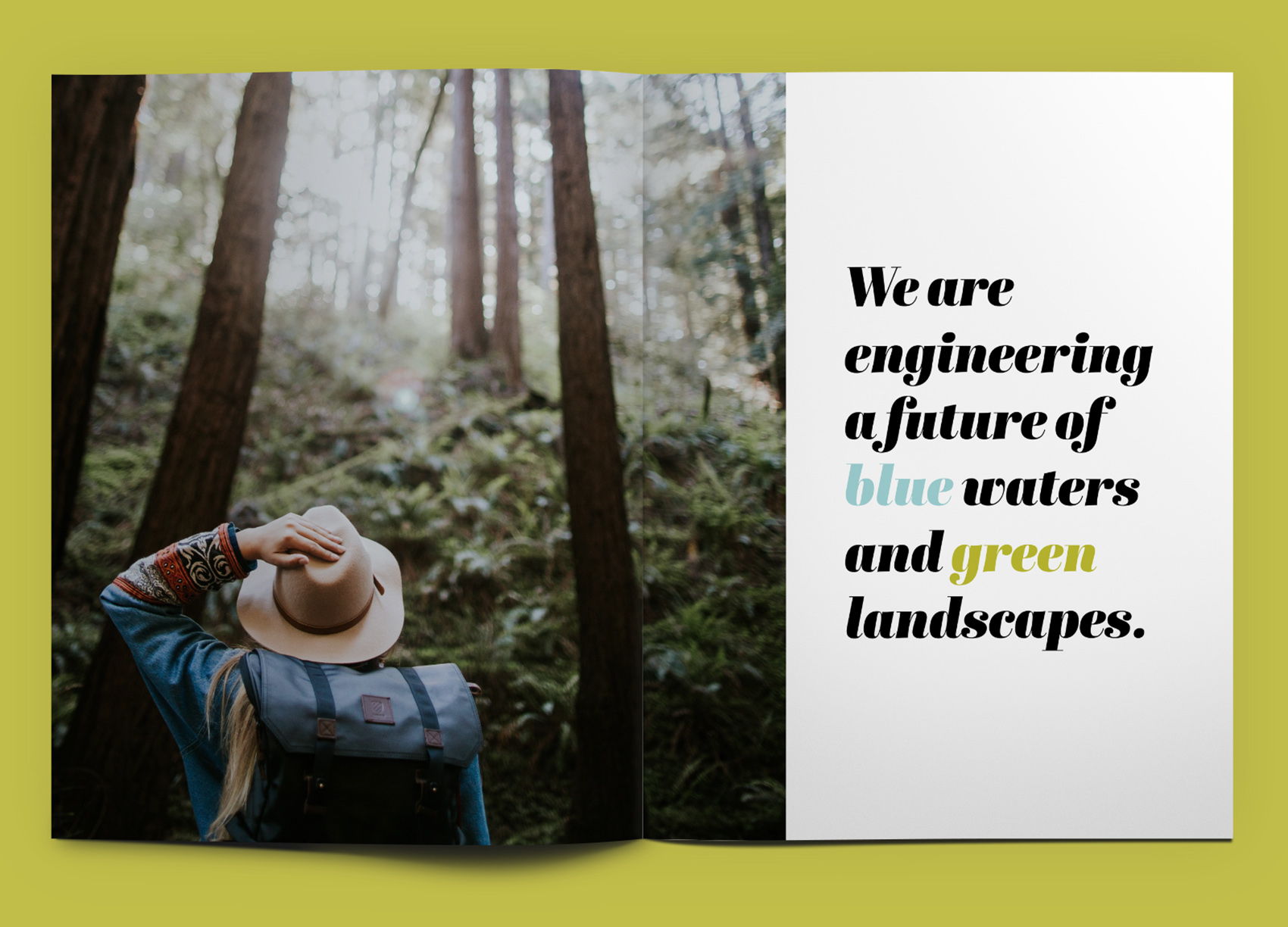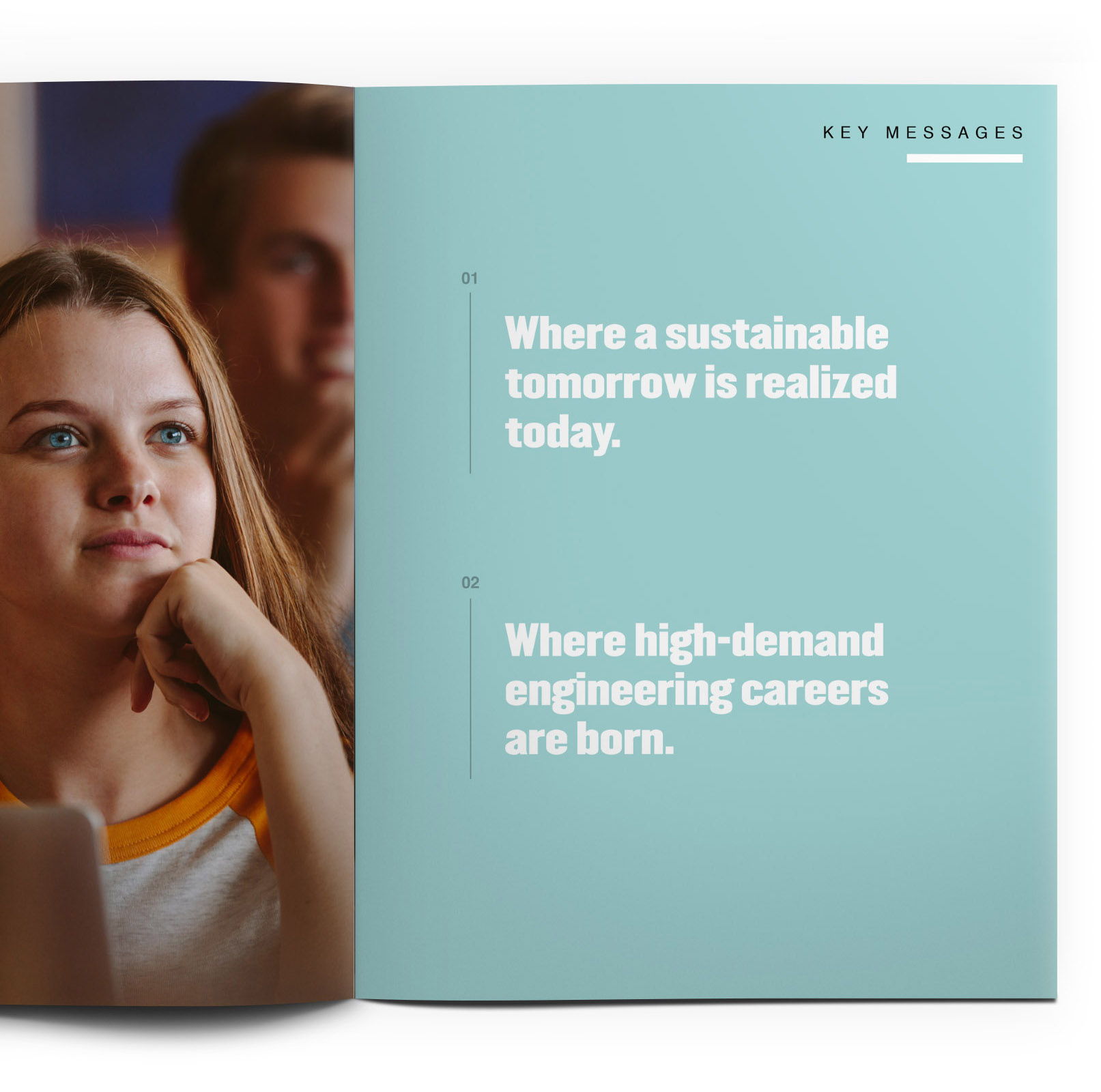 REACHING THEIR AUDIENCE
---
Today, Purdue EEE shares a message that is compelling, concise and relevant to the engineering-minded high schooler who has a love for the environment.
Purdue EEE gained much larger voice, even among its peer engineering programs at Purdue University.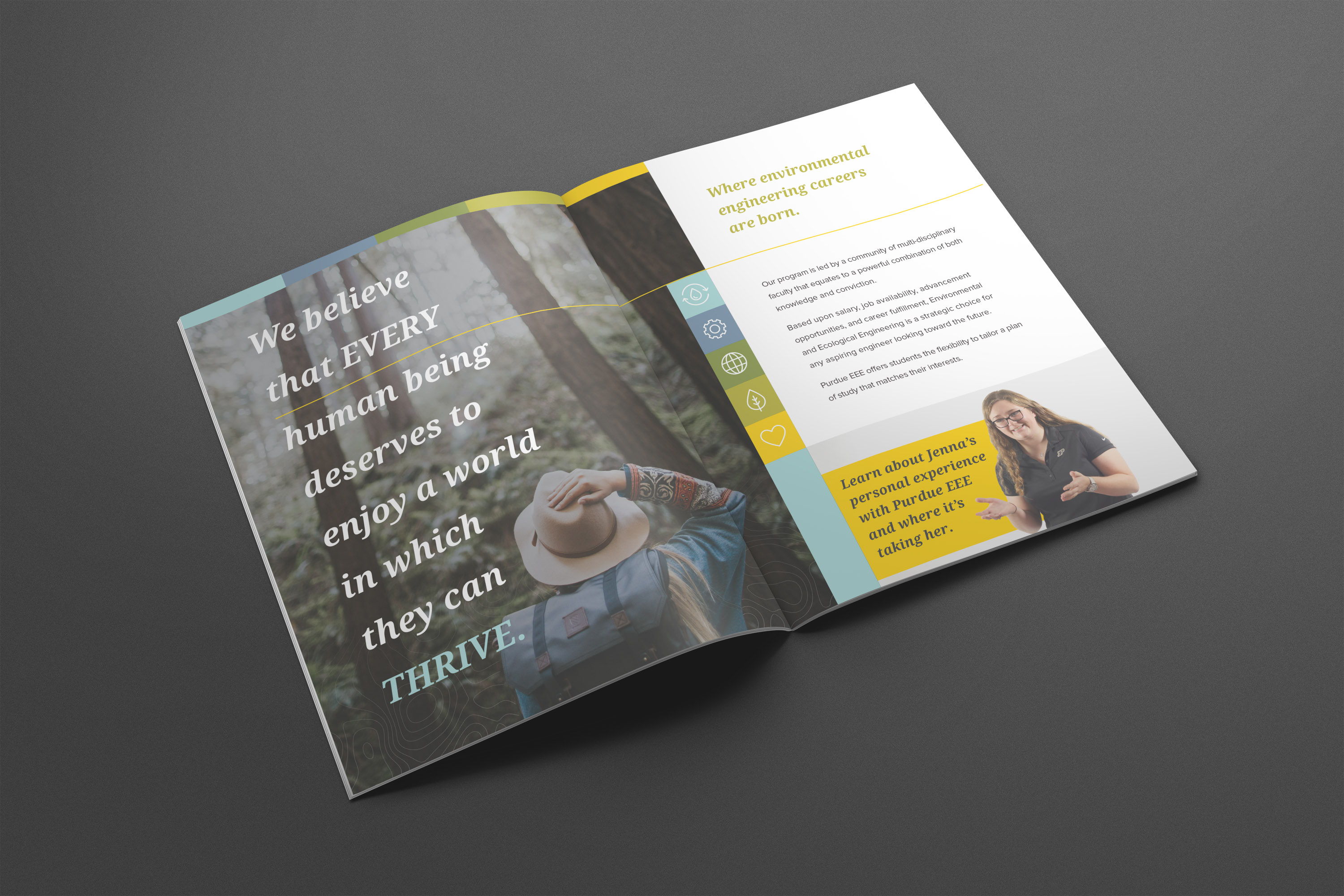 "They drew out of us the message we've been trying to speak for a long time."
---
"From the first day, Raygun Workshop took the time to understand the range of audiences we target. They drew out of us the message we've been trying to speak for a long time.
I was especially impressed with how they were able to take overly-technical language and make it into something simple to understand. We've already found it easy to utilize our new value propositions as 'bragging' points in our marketing."

Nina Robinson, Executive Director

Ground Control is now standing by.