Discovery




Naming




Logo Design




Messaging




Collateral



What began as a single client became a family of four distinct brands. We were up to the challenge.
---
Karyon Agronmics was the parent company for several precision agriculture companies. Our studio was asked to initially provide branding for their soil analytics startup. Well into the project, they introduced us to an additional startup, and another and another.
Our challenge was to compose several brands with distinct messaging and visual identities, while weaving Karyon's values and quality across all of them.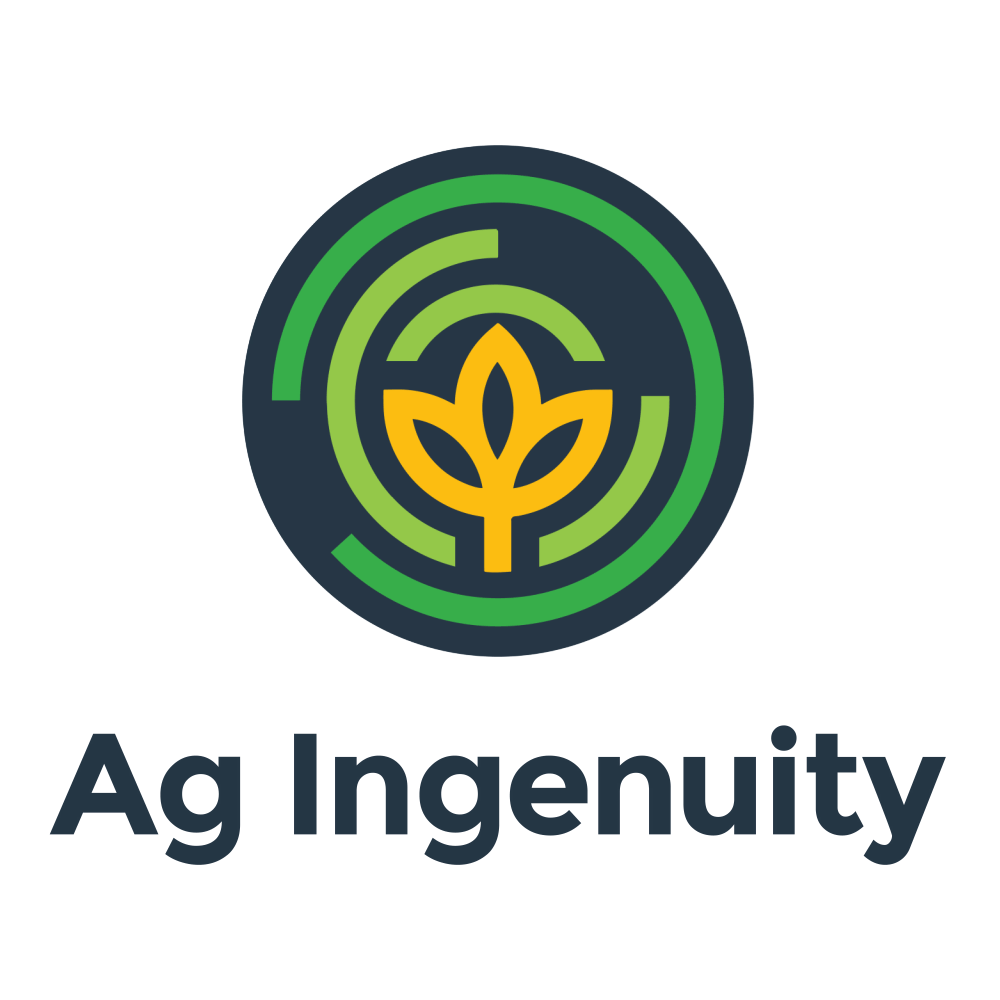 A TECHNICAL AND LIVING LOGO
---
Ag Ingenuity is a research provider that helps chemical, seed and equipment manufacturers increase product performance and adoption.
Precision agriculture calls for a precise logo. The three concentric circles represent the dimensions of measured effectiveness during the early trials of an agricultural product.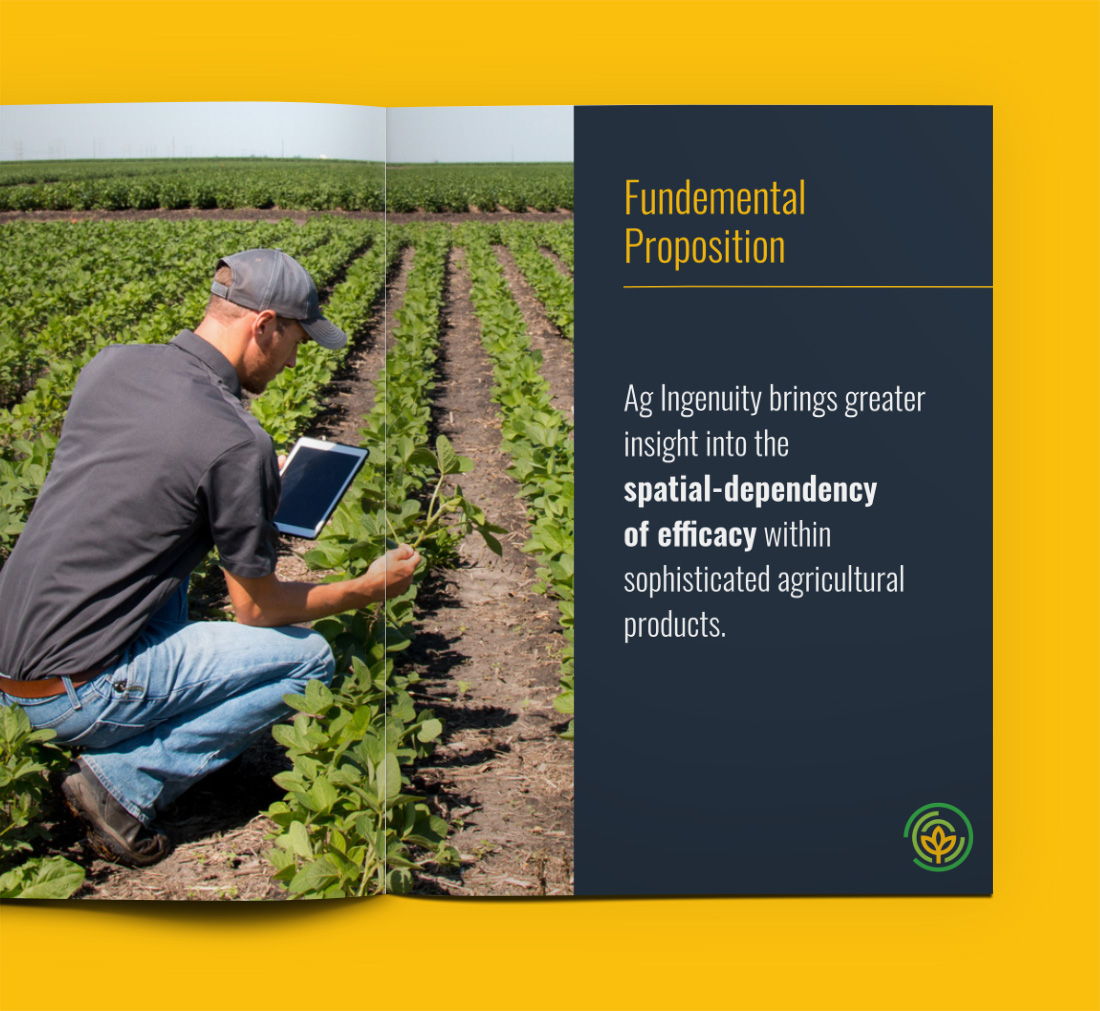 BRINGING CLARITY TO THE COMPLEX
---
Made-up of published scientists and agronomists, Ag Ingenuity proved to be one of the most sophisticated clients we've ever worked with.
After Interviewing their team, we drew out small pieces of language that carried the most meaning. This helped to convert very dense and technical language into something more brief without compromising its substance or meaning.
DEFINING THEIR GENIUS
---
We encouraged our client to utilize one of their own terms as the simplest way to explain the value they bring.
Essentially, they identity what chemical producers do not know about their own product. These are the "dark spaces of insight.